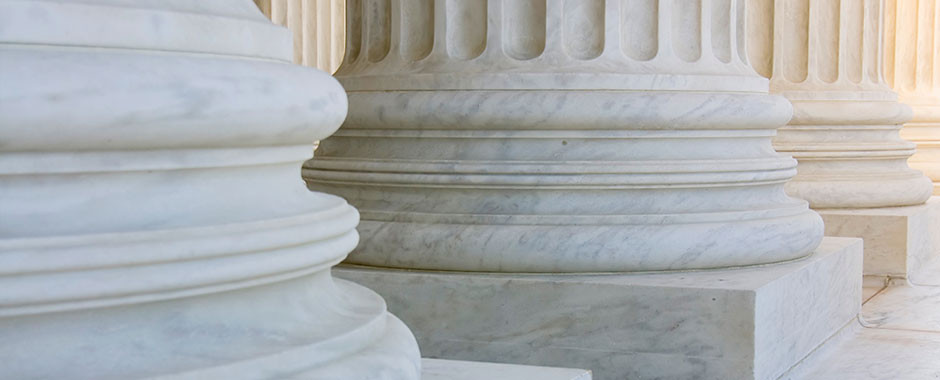 About CDLA
CDLA is a statewide organization that is nearly 800 members strong, is dedicated to the defense of civil actions and the promotion of fairness and integrity in the civil justice system.
The organization is comprised of attorneys who defend the interests of business and individuals in civil litigation. CDLA members benefit from access to resources and tools for legal professionals who strive to provide superior and balanced service to their clients. CDLA is host to five substantive committees whose focus is to develop ongoing and critical dialogue about areas of practice.
Some of our membership benefits include:
Resources and tools to help grow your practice
Access to listserves, including archival post search
CLE seminars covering a variety of relevant, current topics
Annual conferences
Webcasts
Network with 790+ like-minded defense practitioners.
CDLA has served the defense bar for over 30 years and focuses on five main goals:
Education: Teach and develop our members in order to improve the skills of the defense law practitioner.
Justice: Strive for improvement in the civil justice system.
Balance: Act as a counterpoint to the plaintiff's bar and seek balance in the minds of potential jurors and on all fields where disputes are resolved in the justice system.
Economics: Assist members in dealing with the economic realities of the defense law practice, including the competitive legal marketplace.
Professionalism and Service: Urge members to practice ethically and responsibly, extending beyond the interest of the client to the good of society as a whole.
Upcoming Events
Considerations in Drafting Settlement Agreements in Employment Cases After POWR Act and NLRB Guidance
December 12, 2023, 12:00 AM - 1:00 PM
Alice Conway Powers & Meredith McDonald, O'Hagan Meyer
Emma Feeney, Hall Booth Smith
To Register for the Webinar, Click Here
You Can Become a Better Writer – Practical Tips to Help Get You There
January 25, 2024, 4:00 PM - 5:00 PM
Presented by:
Marilyn Chappell, Gordon Rees Scully Mansukhani, and Brendan Powers, Spies Powers & Robinson
To Learn More and to Register, Click Here
How to Become a Better Editor - Practical Tips to Supervise Better End Products
March 5, 2024, 4:00 PM - 5:00 PM
Presented by:
Marilyn Chappell, Gordon Rees Scully Mansukhani, and Brendan Powers, Spies Powers & Robinson
To Learn More and to Register, Click Here
CDLA Trial Academy March 7-9, 2024 - MVA
March 7, 2024, 7:00 AM
through March 9, 2024,
Nominate Lawyers to Participate in the Colorado Defense Lawyers Association Annual Trial Academy
Practicum organized by
James Johnson, Johnson Bakken Greely Smith, and Betsy Kleger, Bayer & Carey
Limited to 18 students
Applied for 29 hours+ 1 Ethics credit.
To Learn More and to Register, Click Here
2024 Annual Conference Santa Fe, New Mexico
August 1, 2024, 6:00 PM
through August 3, 2024,
For call-in bookings, our reservation's departing phone number is: (505) 836-6700. Your guests will use the group code: 2407CODLAW
Host Hotel - Eldorado Hotel & Spa