CDLA Annual Conference Sponsors
Please support the following vendors who have registered for the 2017 conference:
Diamond Sponsors

Nelson Forensics
Nelson Forensics is a multi-discipline investigation and consulting firm specializing in forensic engineering (architectural, civil, structural, mechanical and electrical), forensic architecture, chemistry and environmental science, and cost estimating. With licensed and registered experts nationwide, Nelson Forensics offers unparalleled support to the insurance and legal arenas. Please visit our website at www.nelsonforensics.com or call us at 877-850-8765.

Summit Litigation Support
Summit Litigation Support has been designed to help attorneys navigate throughout the course of litigation. Our eDiscovery, scanning, printing, video editing, and evidence capture services are all valuable tools we have available to aid in the identification and outlining of the case. Summit's experienced trial support team implements the latest technologies to succinctly convey your message to the court and jury. Our goal is to streamline the workload and allow attorneys the freedom to devote attention to the message and meaning of the dispute.
Hub's Pub and Gold Sponsor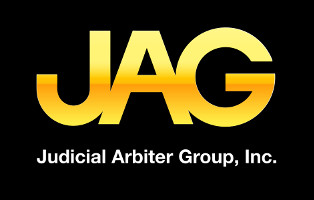 Judicial Arbiter Group
Who We Are
As one of the oldest, most successful private judicial services in the country, JAG provides the legal and business communities with cost effective, efficient dispute resolution programs, including mediation and arbitration. In addition to providing alternative dispute resolution methods, JAG arbiters also conduct mock appellate arguments and review; serve in court-appointed functions such as receivers, liquidators, trustees, special masters and statutorily appointed judges; and conduct mock jury trials and focus groups. JAG is composed exclusively of former trial and appellate judges, each of whom was a distinguished leader during service on the bench. Each judge brings to JAG a commitment to case resolution based upon a depth of knowledge and experience with litigants and the legal process.
Gold Sponsors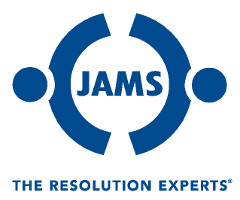 JAMS
JAMS mediators and arbitrators successfully resolve cases ranging in size, industry and complexity, typically achieving results more efficiently and cost effectively than through litigation. JAMS neutrals are skilled in alternative dispute resolution (ADR) processes including mediation, arbitration, special master, discovery referee, project neutral, and dispute review board work.

Vocational Diagnostics, Inc.
Vocational Diagnostics, Inc. is the authority in vocational damages assessment and life care planning. Specializing in catastrophic injury cases, we are the experts in the assessment of children and adults in a wide range of cases, including personal injury, divorce, medical malpractice and labor/employment. For more than 28 years, VDI has developed a well-deserved reputation for its unbiased expertise. The fact that both plaintiff and defense counsel routinely retain our services indicates the high level of respect VDI has on both sides of the aisle for the quality of our work. We are proud to provide unparalleled professional consulting and expert witness services to the legal and insurance communities throughout the U.S. and Canada.
Lanyards Sponsor

Vertex
VERTEX has been providing technical solutions for construction and environmental professionals since 1995. We have 16 offices throughout North America and one office in Tokyo, Japan. Our construction experts provide a host of construction management, surety, and construction defect claims consulting while our environmental experts provide due diligence, indoor air quality, and site remediation support services. Our clients keep coming back to VERTEX for the quality, consistency, and value of the reports and services we provide.
Silver Sponsors

Kineticorp
Kineticorp is an experienced firm with an innovative approach to forensic engineering, accident reconstruction, and visualization. We use cutting-edge technology to analyze evidence, determine its significance, and communicate our findings clearly. Our extensive toolbox contains computer modeling techniques, photogrammetric methods, dynamic simulation tools, in-depth engineering analysis, and innovative animation technology. These tools enable us to tell a story in the courtroom that is both clear and credible.
Breakfast and Bronze Sponsor

Envista
Envista Forensics, formerly PT&C|LWG, is a global provider of Forensic Engineering, Fire & Explosion Investigation, Building Consulting, Equipment Restoration and Digital forensics services. Envista has served the insurance, legal and risk management industries since 1984. Our experts travel globally from more than 30 offices located across the U.S., Canada, Latin America, the U.K. and Singapore. | envistaforensics.com

Advanced Professional Investigations
Advanced Professional Investigations is a local investigator-owned company centrally located and serving all of Colorado. Years of in-field experience in insurance defense, fraud and worker's compensation claims investigations, and family law investigations have enabled API to put together one of the most specialized and highly skilled team of licensed investigators in Colorado.
Our services include: Surveillance, Insurance Defense Investigations, Employee Misconduct Investigations, Cyber Media Profiles, Background Investigations, Asset Checks, Witness Interviews and Photography/Videography.
We are Diligent! You can count on us to give a constant and earnest effort to accomplish what we undertake. Whether we are conducting surveillance or any other type of investigation, our job is to observe objectively and document precisely.
We maintain the highest integrity and consistency, ensuring our methods, techniques and documentation will be upheld in a legal setting. We find timely solutions to our clients' objectives. When you partner with Advanced Professional Investigations, you partner with a leader in the profession.
Lunch and Bronze Sponsor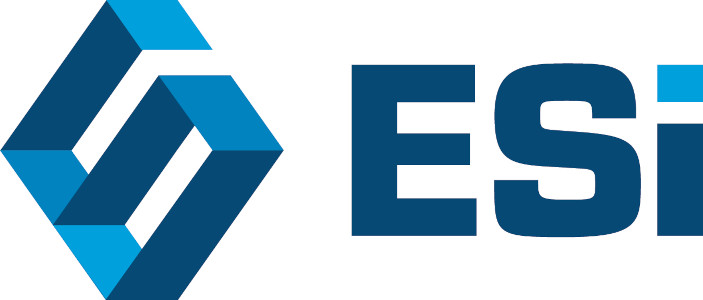 ESI
ESI is a premier engineering and scientific investigation and analysis firm committed to providing our clients with clear answers to the most demanding technical issues. We have over 180 professional personnel servicing clients from our 13 U.S. office locations.
Break and Bronze Sponsor

Agren Blando Court Reporting and Video, Inc.
Agren Blando offers court reporting, videography, transcription, videoconferencing, document services, streaming, online repository and ediscovery services.
We host depositions, arbitration, mediation and conferences in our four beautiful and fully equipped conference rooms. With offices in Denver, Boulder, Fort Collins, Colorado Springs and the western slope, we serve the entire state of Colorado.
For nearly fifty years, Agren Blando Court Reporting & Video, Inc. has steadily grown into one of the largest and most reputable court reporting firms in Colorado. We work closely with individual practitioners as well as the world's most prestigious law firms and corporations. Agren Blando has developed a reputation for accuracy, innovation, and dedicated service.
National and International Coverage
We have a network of thousands of court reporters available anywhere from coast to coast and internationally. We are proud to be large enough to handle the most challenging litigation demands, yet staffed adequately to give personal and careful attention to each individual client.
Hub's Pub and Bronze Sponsor

VSI Forensics (Vector Scientific, Inc.)
VSI provides high quality forensic consulting services in the areas of injury biomechanics and accident reconstruction in automobile, sport/recreation, and industrial/occupational accidents.
VSI was formed in 2001 to create a forensic science consulting firm to provide the complementary services of injury biomechanics and accident reconstruction; conduct original research related to these fields of science; responsibly apply and effectively communicate the science; do business in an ethical manner; and provide outstanding customer service.
The VSI team has decades of experience in injury biomechanics and accident reconstruction analyses, testing, modeling, original scientific research, and trial testimony.
Golf Bar Cart and Bronze Sponsor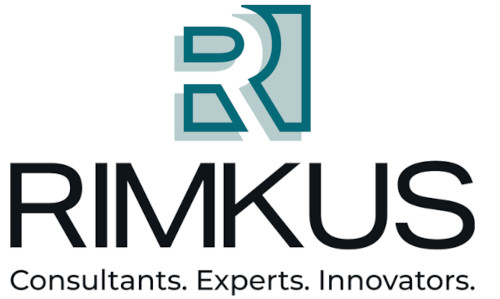 Rimkus Consulting Group, Inc.
Since 1983, Rimkus Consulting Group, Inc. has built and maintained a reputation of quality, reliability, and integrity in service to its clients. Our staff of forensic professionals is dedicated to fast, efficient response and delivering a product of uncompromising quality. We have a local office in Denver, and 29 offices across the country to assist you with your forensic needs. Please contact us at 720-488-8710.
Registration Bags and Bronze Sponsor

Exponent Failure Analysis Associates
With over 90 scientific and engineering disciplines, Exponent's staff of approximately 900, located in 20 offices throughout the nation and 5 international offices, combines unparalleled technical expertise with the ability, when necessary, to focus this knowledge in extremely short time frames. Our multidisciplinary team of engineers, scientists and regulatory consultants will perform either in-depth scientific research and analysis, or very rapid-response evaluations, to provide our clients with the critical information that both day-to-day and strategic decisions can require.
Bronze Sponsors

Madsen, Kneppers & Associates, Inc.
Madsen, Kneppers & Associates, Inc., recognizes the unique needs of each client. Our professionals provide creative customized solutions to the Construction, Legal and Insurance industries. Our Architects, Engineers, Cost Estimators, Construction Managers, Schedulers, Roofing Consultants, Thermographers and Water Restoration Consultants deliver quality services and integrated solutions to our clients worldwide.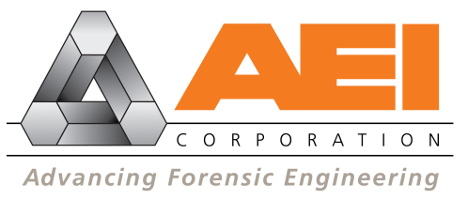 Advanced Engineering Investigations Corporation
The licensed engineers and consultants at Advanced Engineering Investigations Corporation have over 100 years combined experience in the forensic field.
Founded in 2005, our experts have performed investigations in all 50 States. We have technical expertise in areas including explosions, electrical failure analysis, fires, fire suppression systems, civil and structural assessments and carbon monoxide incidents - just to name a few!
Our clients include propane and natural gas companies, gas appliance manufacturers, law firms, insurance carriers and the transportation industry.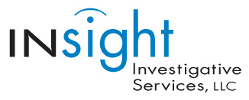 INSight Investigative Services, LLC
InSight Investigative Services, LLC is a full service, Colorado-based investigative agency founded in 2003 by Rob Garza. Working in accordance with the highest ethical and technological standards of the industry, InSight specializes in helping insurance companies, insurance defense firms and and risk managers identify and reduce their exposure to inflated and fraudulent claims. Mr. Garza has more than 20 years of experience working investigations in Colorado and Wyoming and is licensed in California and Arizona. He is also nationally networked with investigative professionals to meet his clients' needs in any state.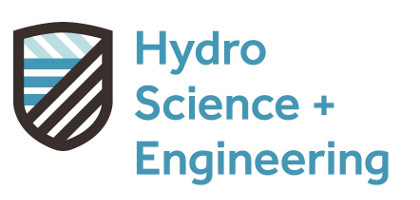 Hydro Science + Engineering LLC
Hydro Science + Engineering LLC is a multi-disciplinary water and environmental consultancy that provides forensic analysis, advice, opinions, and expert testimony in property damage cases where water and chemicals may be causative factors. HSE also provides forensic services in environmental contamination and toxic tort cases. We are highly-focused, client-centered, and cost effective due to our value-based billing approach. We achieve results on time, every time, due to our unique combination of technical skills and communication style.

Case Forensics
CASE Forensics Corporation (Consultants, Architects, Scientists, Engineers) is the largest provider of forensic services in the Northwest. CASE provides forensic and consulting engineering services, litigation support, expert testimony and expert scientific analysis to law firms, manufacturers, insurance companies, risk managers, property managers and owners, government entities, and the construction industry, worldwide.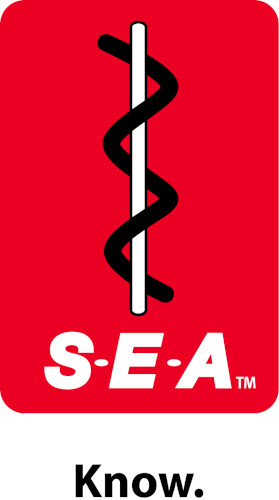 S-E-A Ltd.
A powerful resource in litigation for more than 45 years, S-E-A, Ltd. is a multi-disciplined engineering and fire investigation company specializing in failure analysis. Our full-time, court qualified staff consists of over 200 mechanical, biomechanical, electrical, metallurgical and civil engineers, as well as fire investigators, industrial hygienists, environmental/health & safety specialists, as well as an in-house visualization services group. These disciplines interact to provide thorough and independent analyses that will support any subsequent litigation. Losses can be assigned 24 hours a day to any of our 11 offices by calling 800-782-6851 or visiting www.SEAlimited.com.

Unified Investigations & Sciences, Inc.
Unified Investigations & Sciences, Inc. is an independent multidisciplinary forensic engineering firm. We provide our clients with forensic analyses and origin-and-cause investigations that are the highest quality in the industry. Unified offers global experience, national coverage and local expertise. As one of the largest forensic firms in the United States, we have a national footprint with a staff of forensic engineers and fire investigators from coast to coast to ensure the timely and expert response you need, anytime, anywhere.
When you need to find out scientifically what really happened, the following services are available from our firm:
Fire & Explosion Investigations
Forensic Engineering
Subrogation Investigations
Vehicle Investigation Analysis
Burglary & Theft Investigations
Product Analysis of Fire or Failure Causes
Code Analysis & Research
Training & Seminars
For more information about Unified Investigations, please visit www.uis-usa.com or call our Denver office at 303-762-8487.

Western Engineering & Research Corporation
Western Engineering & Research Corporation (WERC) provides forensic engineering investigation for the insurance and legal industries. Our engineers conduct analyses and provide testimonies related to structural, electrical and mechanical failures; fires and explosions; vehicle accident reconstruction; and construction site and personal injury incidents. A full list of our practice areas can be viewed at www.werc.com.

RGL Forensics
RGL Forensics is an international firm of accounting, valuation and technology professionals who are specially trained in discovering and defining financial value. The firm establishes relevant facts and reliable figures for insurance, legal, corporate and public sector clients and has done so for over 30 years. Learn more at www.rgl.com.

Hunter + Geist, Inc.
Hunter + Geist is Denver's premier full-service court reporting, legal videography, and videoconferencing firm. We have been serving the Denver legal community for over 30 years. We specialize in realtime reporting with 13 certified realtime reporters. Our court reporters' expertise is unparalleled. Hunter + Geist, Inc., provides attorneys and paralegals with state-of-the-art litigation support, as well as timely and accurate transcripts. We understand the demands placed on our clients in their day-to-day work, and we provide the necessary tools to be a successful part of a legal team. At Hunter + Geist, we are proud of our outstanding client support. We consistently provide the Denver legal community with the latest trends in the industry. It is our goal to meet and exceed the expectations of our clients. We welcome the opportunity to work alongside you, and we strive to build on the lasting relationships we've developed with our clientele.

Ninyo & Moore
Since 1986, clients have turned to Ninyo & Moore for innovative solutions to complex geotechnical and environmental challenges. As a leading geotechnical and environmental sciences engineering and consulting firm, Ninyo & Moore provides specialized services to clients in both the public and private sectors. With offices in California, Nevada, Arizona, Colorado, and Texas, the firm is fully committed to being responsive, cost-efficient, and thorough in meeting its clients' project needs and objectives.

Sellon Forensics Inc.
Specialist in ELECTRICAL forensic engineering services for law firms, insurance companies, and manufacturers since 1994. Man made products to Nature made lightning. Low voltage to high voltage. Licensed engineer in 29 states. www.selloninc.com or j.sellon@selloninc.com or 720-320-6634

Forensic Pursuit
Forensic Pursuit provides expert computer forensic investigation, preventative forensic, e-discovery and educational services to attorneys, businesses and individuals worldwide. Established in 2006, Forensic Pursuit has become a leader in emerging forensic technology, setting standards of excellence at every level.
From Kuwait to London, Denver to Dallas, Forensic Pursuit follows strict procedures with every investigation to ensure future admissibility of evidence. All Forensic Pursuit are CHFI and EnCE certified computer forensic investigators.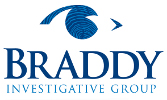 Braddy Investigative Group
Since our start in 1995, Braddy Investigative Group, Inc. has been at the forefront of our industry. Based in Denver, Colorado, our investigators are local, well-versed, and familiar with the area. Using the latest techniques and equipment, our team delivers the cutting-edge services necessary to promptly reveal the answers you need most.

TriMountain
TriMountain offers insurance, brokerage and risk management consulting services to middle market companies - those that often find themselves begging for the attention paid to large corporations and are too big for small brokers with limited relationships. Our mission is to provide industry leading insurance, brokerage and consulting products and services by leveraging award winning technology, operating in a transparent way with our clients and demonstrating integrity, knowledge and a commitment to getting it done right the first time. We are excited about our growing partnership with the CDLA and its members. For more information visit our website at www.trimountaincorp.com or call 720-708-4155.

Spectrum Forensics
Spectrum Forensics is an engineering firm dedicated to providing high-quality engineering services to the community, the insurance industry and legal community. Our full-service laboratory in Englewood, Colorado features state-of-the-art equipment including a scanning electron microscope, digital microscope, x-ray radiography, and metallographic capabilities to handle large joint investigations of complex evidence items. We also have the tools and equipment necessary to manage on-site investigations following major losses to ensure that proper documentation and evidence management procedures are followed. We invite you to learn more at spectrumllc-co.com.

Colorado Care Consultants
Yolanda Anderson has had 25 years of experience as a Registered Nurse - with an expertise in Emergency Care. This experience has given her great insight of the Standards of Care that are given to a patient by the Physician, Nurse or any other Health Care Professional. within any area of the hospital or healthcare setting. Any type of accident - car, bike or work, or wrongful death, medical malpractice or personal injury is the opportunity for you to have an experienced Legal Nurse Consultant help you sort through your case and put it in a better perspective. A nurse understands what care should have taken place and if it did or not. Yolanda is thorough and timely with her work, and willing to delivery a Summary or Chronology in a format tailored for you.

Marshall Investigative Group
Marshall Investigative Group is a recognized leader in fraud investigations with over thirty years of experience throughout North America, Canada and Mexico. Our end to end investigation services utilizes the latest technologies to service and provide our clients with the most comprehensive investigation solutions in the industry. Our goal is to exceed your expectations by providing prompt, thorough and accurate information whether that be to establish proper reserves or to document claimant activities. We conduct our investigative business with the highest degree of integrity, confidentiality, and productivity with our unsurpassed talent of private investigators. Headquartered in Chicago, Illinois with regional offices in North Carolina, Atlanta, Colorado, Arizona, and New York we ensure results anytime, anywhere.

Cesare
Established in 1987, Cesare, Inc. (Cesare) is a consulting engineering firm specializing in geotechincal engineering, forensic engineering, and failure analysis, engineering geology, quality control/quality assurance (QA/QC), construction observation, construction materials design and testing.
We pride ourselves in providing sound, objective, and unbiased analysis for consultation and expert witness services that is based upon our years providing engineering design and construction observation services. Information about our areas of services can be viewed at www.cesareinc.com or call us at 303-220-0300.

Search4Experts
Owned and operated by former litigation attorney Ingrid Vinci, Search4Experts takes the time to understand your case and locate relevant, qualified experts to address your needs. Unlike its competitors, Search4Experts does not charge a service fee for its expert locator services. We can locate any type of expert you may need. Please visit our website, www.search4experts.com, for more information.

MDD Forensic Accountants
Tracing its roots back to 1933, MDD is an award winning forensic accounting firm specializing in economic damage quantification calculations. We regularly work with law firms, government entities, multi-national corporations, small businesses, insurance companies, and independent adjustment firms to provide objective assessments that enable fair and equitable settlements. In situations such as business disputes, natural or man-made catastrophes, business interruption, fraud or defective product recall, MDD can help by accurately determining the value of harm or injury that has been inflicted on a person or property.
With forensic accounting professionals in over 40 offices on 5 continents, MDD has global resources to assist our clients with their forensic accounting needs. Our work spans more than 130 countries and 800 industries. We have highly qualified resources available at all levels who not only boast accounting qualifications from several international bodies but also undergo regular intensive internal training. We speak over 30 languages and hold 18 distinct professional designations, with many possessing additional credentials in fraud detection and valuation. Our forensic accountants are exceptionally dedicated, singularly qualified experts with proven track records who provide clear and concise assessments that stand up to scrutiny. Our partners and senior staff regularly provide extensive litigation services and expert witness testimony in courts, arbitrations, and mediations throughout the world. mdd.com.

PCD Engineering, Inc.
Mechanical HVAC, Plumbing, Electrical and Fire Protection Experts and Consultants Since 1999, PCD Engineering is a recognized leader in creating and maintaining high performance buildings and performing smart, accurate and comprehensive forensic investigations. Collectively our senior engineering staff - Owner - Peter D'Antonio, PE; Vice President - David Olson, PE, and Director of Engineering - Ken Caudle, PE have decades of experience in all aspects of mechanical and electrical building construction design, commissioning, operation and consulting.
David Olson, who grew up and studied in Colorado, earned his Bachelor's Degree in Civil and Environmental Engineering from the University of Colorado. David is the Engineer of Record for over 3,300 HVAC, Plumbing and Fire Protection projects conducted during his tenure as a practicing mechanical engineer, engineering firm Owner and building performance consultant. His experience and knowledge of mechanical system design, construction and system operation provides a natural foundation for the expert consulting and forensic engineering that he provides. Dave has provided extensive defense and plaintiff services for all phases of dispute resolution and litigation support. He is detailed, very thorough and organized with the written reports he produces. He understands the importance of defending all statements included within documents he authors. He appreciates the need to complete all assignments on time and for reasonable costs. Dave, an ASHRAE Fellow, applies seasoned engineering judgment from initial discussions and document review, through site investigation and testing services, culminating in complete, objective, unbiased, clear and conclusive documentation. Dave has consistently provided confident and effective testimony within settlement conferences, depositions and trial and arbitration appearances.
323 3rd Avenue, Suite #100 Longmont, Colorado 80501 303.678.1108

Robson Forensic
Robson Forensic Inc. is an integrated team of forensic engineers, architects, scientists and fire investigators. Our experts include civil, construction, mechanical, structural and electrical engineers, architects and certified fire investigators. Our firm is dedicated to providing high quality investigations, reports and testimony to assist in the resolution of disputes and litigation.
In every area of our practice, we believe our clients are best served by the truth. Sound technical solutions lead to satisfactory case resolutions.

Integrated Medical Evaluations, Inc.
Integrated Medical Evaluations, Inc. has been serving the needs of the legal community, insurance carriers, and governmental agencies since July of 2007. Our dedicated staff has over 60 years of combined experience in the field of facilitating independent medical evaluations, chart reviews, and other specialized evaluation services. Our success has been built on a commitment to providing our clients with personal, timely service. We work with a large number of Board Certified physicians from many specialties to provide you with detailed, objective and supportable medical information regarding your specific cases. We look forward to helping you with your needs here in Colorado, the Rocky Mountain West, and across the nation. Please visit us soon at www.imewest.com.

Fay Engineering Corporation
Fay Engineering Corporation, based in Denver, Colorado, provides Accident Investigation, Computer Graphics, Testing and Expert Witness Testimony for the legal and insurance professions since 1971.
We specialize in, but are not limited to Automotive Engineering, Mechanical Engineering, Electrical Engineering, Structural Engineering and Civil Engineering, as well as Fire and Gas Explosion investigations. We also provide risk management tools through our interactive vehicle safety training programs.

Engineering Design & Testing Corp
Engineering Design & Testing Corp. (ED&T) is an engineering consulting firm that applies technical and scientific resources to determine the root causes of losses involving people, property and products of manufacture. These same resources are applied to assess the scope of damage and the loss of value to commercial and industrial facility and equipment. Technical consulting services are available in the areas of mechanical engineering, civil and structural engineering, metallurgy, materials engineering, electrical engineering, chemical engineering, and automotive engineering. Our staff of licensed professional engineers and other technical personnel are fulltime employees of the firm. Advanced academic credentials and industrial experience are the norm. ED&T also has the laboratory resources and the experience to conduct testing of materials, products or entire systems when necessary. To aid in the visualization of complicated scenarios, our services are complimented by in-house animation, modeling, and graphics capabilities.
Engineering Services in New York and North Carolina provided through the associated firm, EDT Engineers, P.C. For more information, visit us at www.edtengineers.com.

Advanced Medical Group
Our core business is coordinating independent medical exams for law firms and insurance companies. Once an IME is requested, our schedulers provide available options based on: practice type, specialty within practice, and availability. CR35 stipulations are also addressed at this time and our team is counted on to coordinate these with opposing counsel directly. AMG handles all sorting of records by expert preference. We also handle the logistics for interpreters, transcription, exam rooms, transportation and quality assurance on all reports. www.AdvancedMGI.com

Trial Exhibits
Trial Exhibits, Inc. has provided full-service litigation support to clients across the United States for more than 28 years. Our services include: Consulting, Witness Preparation, Mock Trials, Focus Groups, Graphic Design, Medical Exhibits, Animation, Videography/Photography, Presentation Development and Electronic Trial Presentation. The key to our success is a combination of experienced staff, quality workmanship, and deadline management at a reasonable price.www.TrialEx.com

EFI Global
EFI Global provides forensic engineering, failure analysis, fire investigation, accident reconstruction, environmental and laboratory testing services. Our experts analyze the facts and provide clients with detailed results and reliable conclusions that can withstand the challenge of litigation. We have more than 50 service centers across North America, and over 450 multi-disciplined experts ready to respond globally. We can be reached 24/7 at 1-888-888-2467. Assignments are also accepted online at www.EFIGlobal.com
Hub's Pub Sponsor

Biodynamic Research Corporation
BRC specializes in the forensic analysis of how injuries are caused. Using engineering and medical science, we objectively answer two primary questions: did an injury occur and, if so, did the injury occur as alleged? In this effort, BRC employs qualified biomechanics who have MD and/or PhD degrees and extensive experience in collision investigation and injury tolerance as well as professional engineers trained in crash reconstruction. Recognizing that many are facing increasing financial pressures, BRC provides a broad range of qualified consultants to accommodate most working budgets.
Upcoming Events
Tactics in Defending ADA Public Accommodation Lawsuits
Join Exponent and Vertex's team of engineers and experts for an afternoon of CLE's followed by Cocktails and Hors d'oeuvres.
The Nuts and Bolts of Jury Selection
Mental Health Issues and Inmates: Representing Government and Law Enforcement Agencies
Changes in Federal Law and MSAS
New Lawyer Boot Camp