Upcoming Events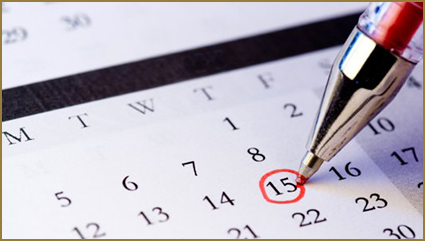 Expansive Soils: Significance for Design and Construction of Structures Bricks and Mortar: Standards, Defects, and Damage in Veneer Systems Recent Building Code Changes, and CD Litigation 3.5 CLEs applied for
December 5, 2013, 1:00 PM - 4:45 PM
To learn more and to register, click here
More Details...
CDLA End of Year Happy Hour + Comedy Show!
December 5, 2013, 6:00 PM - 9:00 PM
Click here to learn more and register
More Details...
What to do After you Win: An Overview of Collections Practice and Procedure in Colorado Presented by Graham Fuller
December 11, 2013, 8:00 AM - 9:00 AM
Click here to learn more and register
More Details...
Find Us on Facebook
Follow Us on Twitter
CDLA 2014 Annual Conference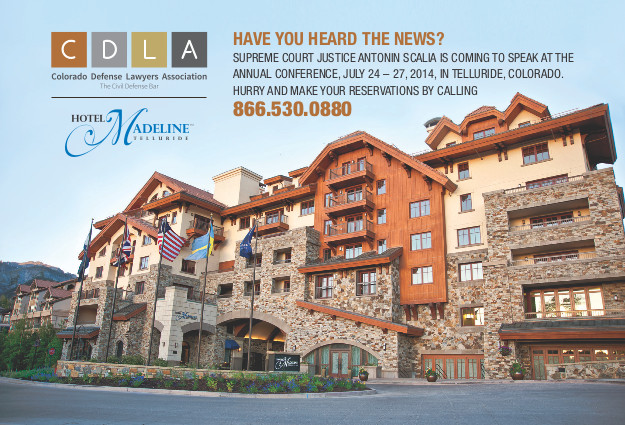 2014 Conference dates - July 24-26, 2014
Telluride Colorado
We are particularly excited about next year's conference, which will be held in Telluride and will feature Supreme Court Justice Antonin Scalia as the keynote speaker.  If you can make it, please make your hotel reservations ASAP at any of the 3 listed below.
Host Hotel - Hotel Madeline or call 866-530-0880 and reference "CDLA 2014 July Conference" when making reservations. (located on the mountain top)

Alternate Hotel - Columbia Hotel (use the code CODLA)
or call 800-201-9505 and reference "Colorado Defense Lawyers Association"
(located at the bottom of the gondola in the town of Telluride)

Alternate Hotel - The Peaks Resort and Spa (Reference Colorado Defense Lawyers Association)
Toll Free (800) 789-2220

Special Guest – Supreme Court Justice Antonin Gregory Scalia
LinkIn with CDLA
"Link In" with CDLA to get the most up-to-date info and happenings with the CDLA.
Get up-to-the-minute updates with what's happening with our lobbyist in front of the Senate.
PLUS add your comments!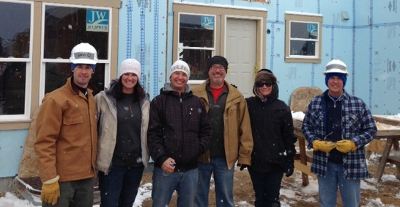 Photo of David Jones, Jill Curry, Adam Royval, Matthew Biscan, Hannah Fowler and Jerry Pratt and a huge thank you to James Gaspich, January Allen, Stacy Tarler, Walter Downing, Leigh Anderson, Susanne Rhodes, Laura Suelau, Toni Wehman, DJ Himstedt, Melissa Ogburn & Gregg Rich for all their help at the Habitat for Humanity construction site in Denver.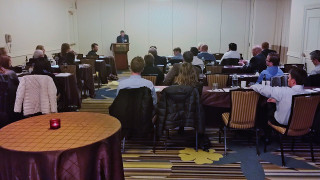 KEITH LAPUYADE of Wade Ash Woods Hill & Farley, P.C. presenting in front of his defense colleagues at the J.W. Marriott in Cherry Creek North on The Role of Personal Counsel. Thank you to Tanner Walls, CDLA YL Board Member for putting this ethic CLE together.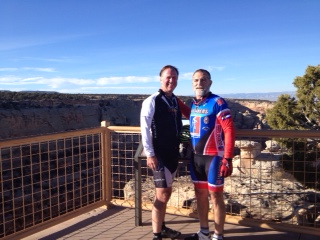 The CDLA Grand Junction mountain bike trip was a success! Yeulin and Steve Paul rode the Colorado National Monument – 35 miles, 2,650 feet of climbing, 2 hrs and 19 mins. The views were spectacular, here they are at Cold Shivers Point close to the top of the climb. Afterwards about 15 to 20 CDLA members, some past CDLA members, young attorneys and some locals congregated at a local watering hole, Naggy McGee's. In addition, District Court Judge Richard Gurley stopped and shared his judicial wisdom.
Officers
Jan Spies, President,
Spies, Powers & Robinson
Rob Jones, Vice President,
Paul Edwards & Associates
Kristin Caruso, Treasurer,
McElroy, Deutsch, Mulvaney & Carpenter
John Chase, Secretary,
Montgomery, Kolodny, Amatuzio & Dusbabek
Address
Bo Donegan, CPA
Executive Director
1485 South Elm Street
Denver, CO 80222
303-263-6466
Glenna Donegan
Marketing Manager
1485 South Elm Street
Denver, CO 80222
303-946-6659